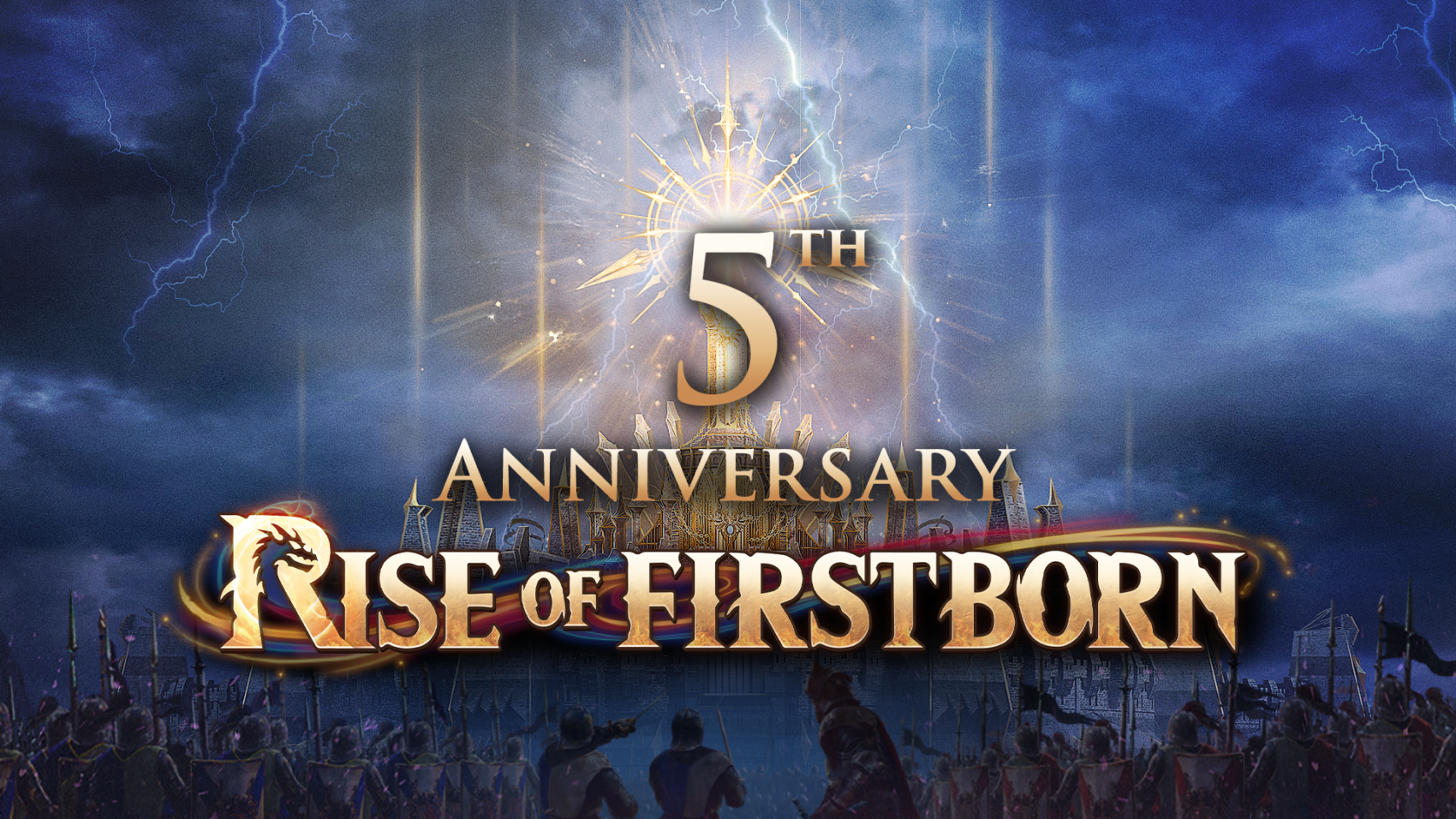 Greetings Descendants!
May is quickly approaching and with that is Rise of Firstborn's 5th Birthday!
To celebrate this incredible milestone, we're excited to announce a month of festivities that will be dedicated to both the game and our amazing players. We'll be releasing the full breakdown of dates soon but for now, you may be wondering what festivities we have planned. Well, we have a few things up our sleeve:
Alliance War, Continent Domination and Invasion Rewards?

Double them

!

Battle Royale and Deathmatch Rewards?

Multiply them by 5!

Login Rewards?

We've got you covered!
Imp Hunt? They better start hiding!
Level 7 Victorious Sanctuaries? Consider them updated!
Cake Monster? Your Heroes need to get their appetite ready!
Slices of cake for everyone? They're in the mail!…Okay, we lied about that one. Though we can't send you an actual slice of cake, we'll be giving out the '5th Anniversary Cake Slice' item throughout the month.
In addition to the above, we'll also be giving away a special gift to help bring everyone to a competitive level. So, whether you're a seasoned Descendant or a new player, you'll be able to jump right in and experience everything that Rise of Firstborn has to offer.
But that's not all! As part of our celebrations, we're also working hard to bring back some old players and welcome new ones. So, keep an eye out for some familiar faces, and don't be afraid to reach out and make some new friends along the way.
This month is all about celebrating Rise of Firstborn, but it's also about celebrating our players. You are the lifeblood of this game, and we couldn't have made it this far without your support, passion, and dedication. So, get ready to have some fun, show off your skills, and let's make this 5th birthday one to remember.
Thank you for being part of our community, and we can't wait to celebrate with you all!